Description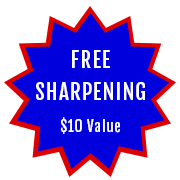 8 inch Professional Shears 7205 made in Japan. Great scissor for cushion work, upholstery, drapery workrooms, quilting, and marine canvas and awning fabricators. The price includes free shipping and there's no sales tax except for Massachusetts residents.
Important features of the KAI Shears & Scissors:
The blades are extended to the grip ends to ensure high stability and perfect balance.
The tension adjustable screws/fasteners for fine adjustment of tension with ease.
The Elastmer soft plastic handles serve for comfortable work.
The blades are made of high carbon stainless steel to enable high durability and long lasting sharpness of cutting.